Welcome
This site is dedicated to natural products for health, wellness & beauty including those containing cannabidiol (CBD oil) & other beneficial compounds & extracts from Hemp and Cannabis. Our broad focus is on new or emerging alternative technologies not controlled by large corporations, ancient remedies & knowledge that we believe should be shared and available to all.
SHOP NOW
Shipping is a flat fee dependent on the delivery zone so the max. items per order is set at 20.
To buy more than 20 items please make separate purchases.
Please note that the shipping fee is calculated according to your zone and added at the Checkout.
When purchasing cbd products for the first time check your email inbox for your account confirmation and new login details.
Please ensure your delivery address details are correct and accurate to avoid problems with shipping your orders.
Memberships should be purchased as single item. Once done just log back in to start getting the discount on your purchases.
All prices are in US dollars – for international orders currency conversion fees charged by your bank may apply.
Use these equations to calculate CBD Oil (Cannabidiol) product strengths and per mg cost values:
 MG PER ML – STRENGTH = (mg CBD) ÷ (ml container volume) >> e.g 750mg ÷ 30ml = 25mg per ml
PRICE PER MILLIGRAM = (mg CBD) ÷ (unit price) >> e.g. 750mg ÷ $108 = $6.94 per mg
As a guide for dosage: 1 drop = .05ml / 20 drops = 1ml

Would you like to get a discount when you buy CBD Oil products online or commissions on referred sales? Check our incentives below..
DISCOUNTS MEMBERSHIP:
20% DISCOUNT ON PURCHASES

This paid membership enables us to provide a 20% DISCOUNT ON CBD OIL PURCHASES to our foundation customers. The offer is limited to 250 memberships only that will be able to buy our products at discount. Options are for 12 months or 24 months for an individual or family/group membership. Members will benefit from other special offers that can be shared with friends and family. Foundation members may use their accounts to help others by purchasing and shipping directly to them.

BUSINESS AFFILIATE:
20% COMMISSION ON SALES

For health practitioners who want to provide access to our products to their clients and people who want to use their professional or personal network to promote our products to their contacts or via a linked website advertisement. You will receive a 20% COMMISSION ON CBD OIL SALES attributed to your account. Affiliate benefits are repetitive and indefinite. Simply share your unique affiliate link with your contacts to be paid for your sales. Affiliate accounts cannot be used for personal purchases.


FORCES & VETS 30% DISCOUNT ON PURCHASES

CBD Oil has proven to reduce symptoms of PTSD. This condition is the high price that many pay for doing their duty with effects that spill over into family life & society. We set aside our own political views to support members of the armed forces and veterans with PTSD. If you or someone you know is suffering from PTSD & could benefit from using CBD please contact us with details & we will create an account. Once in our system you will be able to buy our CBD products at a 30% discount.
Therapeutic effects of CBD and THC found in cannabis.
Users have seen
great benefits and therapeutic uses
in using products that have both CBD and THC content however as you can see from the below graphic, based on the most recent empirical research, clinical experiments and a growing wealth of compelling anecdotal evidence, THC free Cannabidiol (CBD) products seem to be able to deliver all the effects most people would require. We know that humans and animals have an endocannabinoid system that naturally produces cannabinoid receptor proteins throughout the body. We produce our own
endogenous
cannabinoids that act on the body and human brain. The human brain has more cannabinoid receptors (
anandamides
) than any other type of protein receptor. We also now know that the
phytocannabinoids
in cannabis match the human endocannabiniods so closely it's almost as if the plant was created especially for us. For this and other reasons we believe that easy and legal access to cannabis products for health and wellness is a Human Right!
Why buy here?
Compare our guarantees with competitors…
100% legal grown & made USA Oil – Colorado, Oregon and Kentucky

80% + purity level of Phytocannabinoids – highest in the industry – Request C of A
CBD oil produced using super-critical CO2 fluid extraction method
Organic and Non GMO | THC and THC Free
Organic and chemical free farming practices and processes
Manufactured & packed in an FDA registered and GMP Facility
3rd Party Tested by ILAB and Grace Analytical
FDA, GMP, and Peta Cruelty Free Facility
No heavy metals or other contaminants
Whole Plant, Full Spectrum or Pure formulations

Direct access to farmers across the USA
Cannabis and Cannabidiol (CBD) in New Zealand (9 August 2017)
The below information has been edited from the original article at NORML.ORG.NZ you can read the unedited version here
NZ begins to open up to CBD reform
Associate Health Minister Peter Dunne announced Cannabidiol (CBD) will remain a controlled drug with restrictions expected to be lifted in September so that GPs and other doctors can prescribe CBD to patients without needing special approval.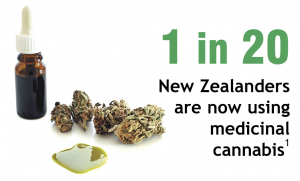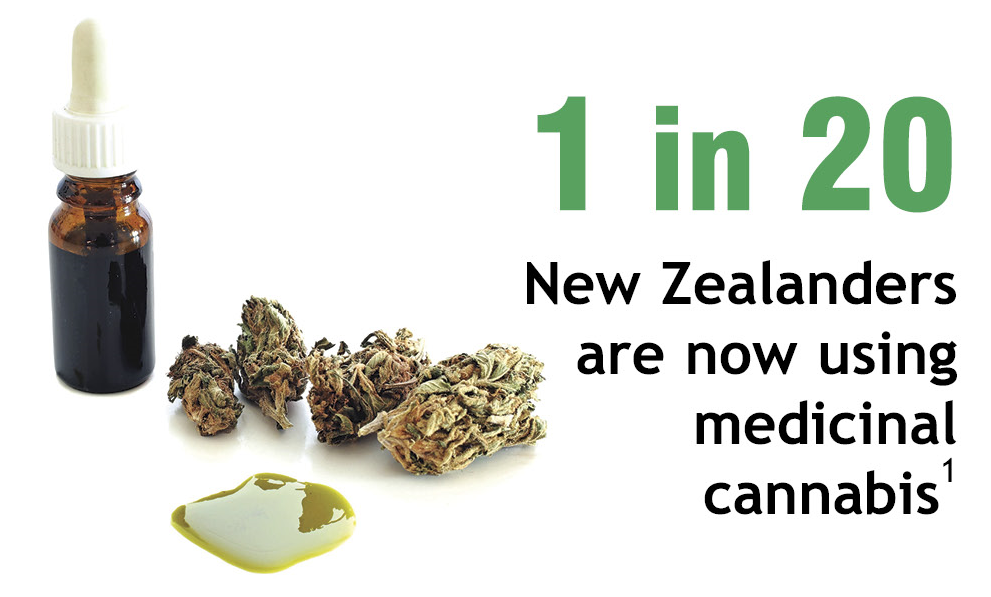 As is widely known, CBD is not psychoactive in the way that THC is and helps people  with a range of conditions including epilepsy, arthritis, cardiovascular disease, cancer, diabetes, gastrointestinal disorders, multiple sclerosis, PTSD, antibiotic-resistant infections, anxiety and other mental health disorders, and more. CBD can be made from legal hemp crops, and is available in many countries.
Despite CBD not being listed in the Misuse of Drugs Act, the NZ Ministry of Health still maintains CBD as a Class B1 controlled drug that requires special Ministerial approval under the 1977 Misuse of Drugs regulations.
Mr Dunne says the changes are "the culmination of a process which I began early this year after receiving independent advice from the Expert Advisory Committee on Drugs". This was itself a result of Nelson lawyer Sue Grey's threat of legal action against the Ministry of Health (supported by NORML), and the subsequent fast-tracking of a clinical trial that showed medical benefits from using CBD in children with epilepsy.
NORML believes these changes will help some patients – eventually – but more could be done. CBD will remain a controlled drug – and that means a lot. Although it will be easier to prescribe CBD will remain a controlled drug with currently no approved products. For the present, manufacture in NZ will remain difficult if not impossible.
Misuse of Drugs Amendment Regulations 2017 for CBD:
exempt CBD products with up to 2% of other cannabinoids usually found in cannabis from the requirement for Ministerial approval to prescribe;
exempt pharmacies, medical practitioners, and wholesalers from the requirement to have an import licence for CBD products with up to 2% other cannabinoids;
exempt CBD products with up to 2% other cannabinoids from the controlled drug records and stock keeping requirements;
extend the allowable period of supply for CBD products with up to 2% other cannabinoids from one month to three;
exempt CBD products with up to 2% other cannabinoids from the requirement to be prescribed on a triplicate form; and
exempt specific controlled drugs that require refrigeration from the requirement to be stored in a safe in a pharmacy.
What does it mean?
CBD will remain a controlled drug, but will be easier to prescribe.
Doctors will be able to prescribe approved products (when and if any are approved), or unapproved products manufactured overseas.
Patients with prescriptions will be able to buy their own from overseas and have up to three month's supply sent to New Zealand, or they can have their prescription filled locally if their prescriber, pharmacy or a pharmaceutical company brings it in for them (controlled drugs are not allowed to be stockpiled).
There will be a 2% tolerance for trace amounts of other cannabinoids, as this means that botanically-sourced (ie, natural) cannabis can be used rather than having to make CBD in a lab.
It will remain very difficult to register products made from cannabis plants. Controlled drugs can only be manufactured in NZ for research or study, not commercial purposes. Registering an approved product requires clinical trials, which could take years, and can only be conducted using GMP (Good Manufacturing Practice) certified cannabis. Importing or distributing medical cannabis products requires permits which can only be obtained by research institutions or pharmaceutical companies.
Unapproved products will also need to be GMP-grade, or the prescribing doctor can expect close and ongoing scrutiny. For many doctors it will be too hard and too risky for them to prescribe unapproved products.
About New Zealand (NZ)
New Zealand (Capital Wellington) is a country in the southwestern Pacific Ocean consisting of 2 main islands, both marked by volcanoes and glaciation. Capital Wellington, on the North Island, is home to Te Papa Tongarewa, the expansive national museum. Wellington's dramatic Mt. Victoria, along with the South Island's Fiordland and Southern Lakes, stood in for mythical Middle Earth in Peter Jackson's "Lord of the Rings" films. New Zealands population in 2016 was
4.693 million.
Please Note
There remain inconsistent or unclear rules in many countries regarding the legality of CBD products. In some countries there is a risk for people buying online that their order may be delayed or confiscated by customs. Before ordering please ensure that you have read and understood our shipping policy which states that we cannot refund on orders that have been delayed or seized by your domestic customs service.